KARACHI:

As a gift to his ardent fans, Netflix dropped a surprise release of Jawan on November 2 – Shah Rukh Khan's birthday. Had this film been available for the consumption of Pakistanis on its global date of release (September 7), the lens with which it would have been viewed would have varied significantly.
However, given that Jawanfor Netflix viewers, was taken in at a time when a global shift was underway – one that has stemmed from the continuous, dedicated, and malicious devastation of a population – its significance became far greater than its box office numbers or praise from critics.
The politics of Jawan
Jawan does not shy away from its politics. In fact, South director Arun Kumar (Atlee) skillfully utilises Shah Rukh as a tool for brilliant storytelling in a way in which the star has not been used before. A larger-than-life Shah Rukh takes on the role of Azad, a man seeking to clear his father, Vikram Rathore's name, while also offering the system a slate scrubbed clean of corruption by forced action. Azad is, ironically, born in a woman's prison to a mother who was hanged on his fifth birthday for being labelled a traitor.
In a brilliant move that subtly advocates for prison reform while touching upon dubious imprisonment charges, Azad creates his own family in the walls of that jail. A callback to Swades sees the protagonist raised by Kaveri Amma, who is closely associated with that very prison. Carrying the weight of his name heavy on his shoulders, Azad is a character that follows wacky South Indian cinematic tropes, made wackier when SRK essays the unstoppable Vikram Rathore. However, the superstar owns these antics, offering a different, welcome facet of himself as an actor.
Atlee navigates Shah Rukh in a way where an epic tale about the common man is crafted, audaciously taking on issues in a political utopia that may feel foreign to many Shah Rukh fans (and those whose exposure to Indian cinema is limited to North Indian Bollywood). After all, the star excels and finds comfort in the utopia of romance (which exists in the film but is a subdued, secondary plot.)
The director's vision does not cower from taking on the manufactured crisis of farmer suicides, nor does it waver while tackling issues about the corrupt Indian healthcare system. The narrative vitally finds its origins in grassroots issues from a filmmaker who, one can tell, has seen the world from the peripheries, making Jawan as realistic, incisive and hard-hitting a watch as a mainstream money wasool film could brave to be.
Break from reality?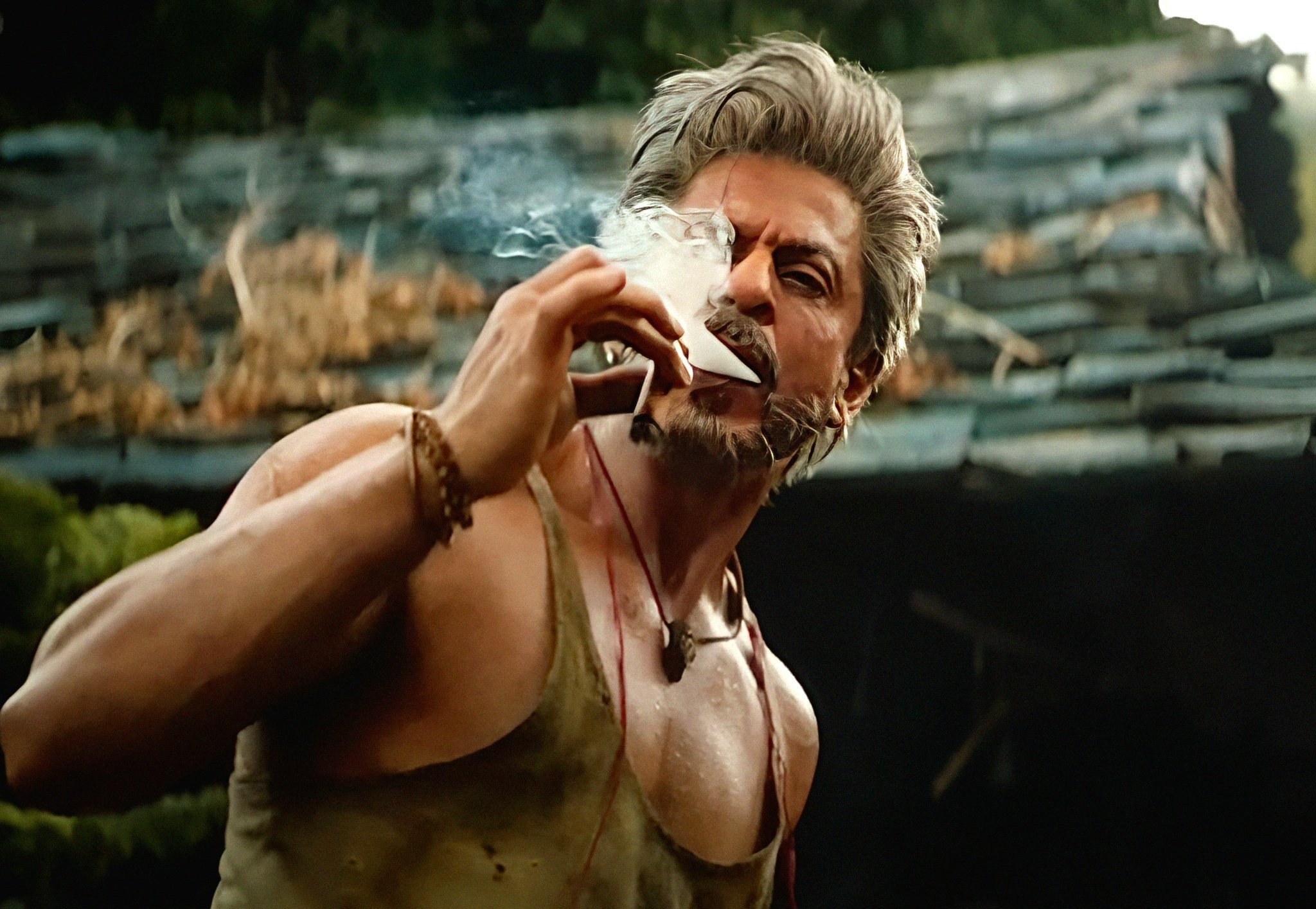 For the nearly three hours of the extended cut's run-time, the film does not offer you forgetfulness for the world around you, or a balm for any wounds that may need tending. It offers you an overdramatised version of the same world – one so rooted in reality that it makes you shudder, and catch your breath at the sheer nerve of the team. Jawan throws you into the deep end, sans life jacket.
Offering unabashed commentary that brazenly points fingers at those in power, the film still ends up becoming one decidedly for the people – not just Indians, or any one faction in India that reigns supreme sociopolitically – but people, as a collective. It creates a hero, the desi Robin Hood, but presents him as the political figure he ought to be – one that mobilizes the working class and dares to hold a mirror to the corrupt elite.
In Jawanpoverty, illness, and death are not nature at play, but by man's design. Money talks, walks, kills and stifles. All other lives compete for positions on lower rungs of a dangerously broken ladder – positions in which they can matter, battling it out amongst themselves due to seeds of conflict sowed by those who have secured top-rung positions. The film does not spoon-feed, either. It also tells you that you're a part of the problem in a well-placed, vital monologue that, from any other actor, would have come off as a preachy rant. Shah Rukh, as Azad, sits face-to-face with his audience – breaking the fourth wall often so that his conversation is still well-immersed – and tells them to wake up before it is too late.
The message is clear: we must question everything. Our leaders. The men with seats at tables that wax lyrical of representation and civility, only to expose their hands tied behind their backs and wads of bills taping their mouths shut. We must interrogate the very concept of the power they hold, the power they wield, and the ones they wield it against. All the times when that power is a futile, decorative crown which translates into nothing more than a holographic display between those who pass the buck. We must jolt awake from the slumber concocted by a web of lies into which we have been led through promising lullabies.
Jawan is a welcome transition from the pretentiousness and superficiality of the Nayak heroism (that plagued Indian cinema for quite some time) to a more relevant, edgy and introspective "messiah" that focuses more on highlighting systemic failures. It does not offer distractions but concocts a picturesque window seat into what could be: an admittedly far-fetched, cosmic path that lies parallel to the one we are on, where everything is tied with a ribbon – where the rich fall and the wronged are vindicated. And then it asks, "What's stopping you from making that your reality?" It lays the groundwork for a solution, almost daring the common man to do something with it.
The bittersweet aftertaste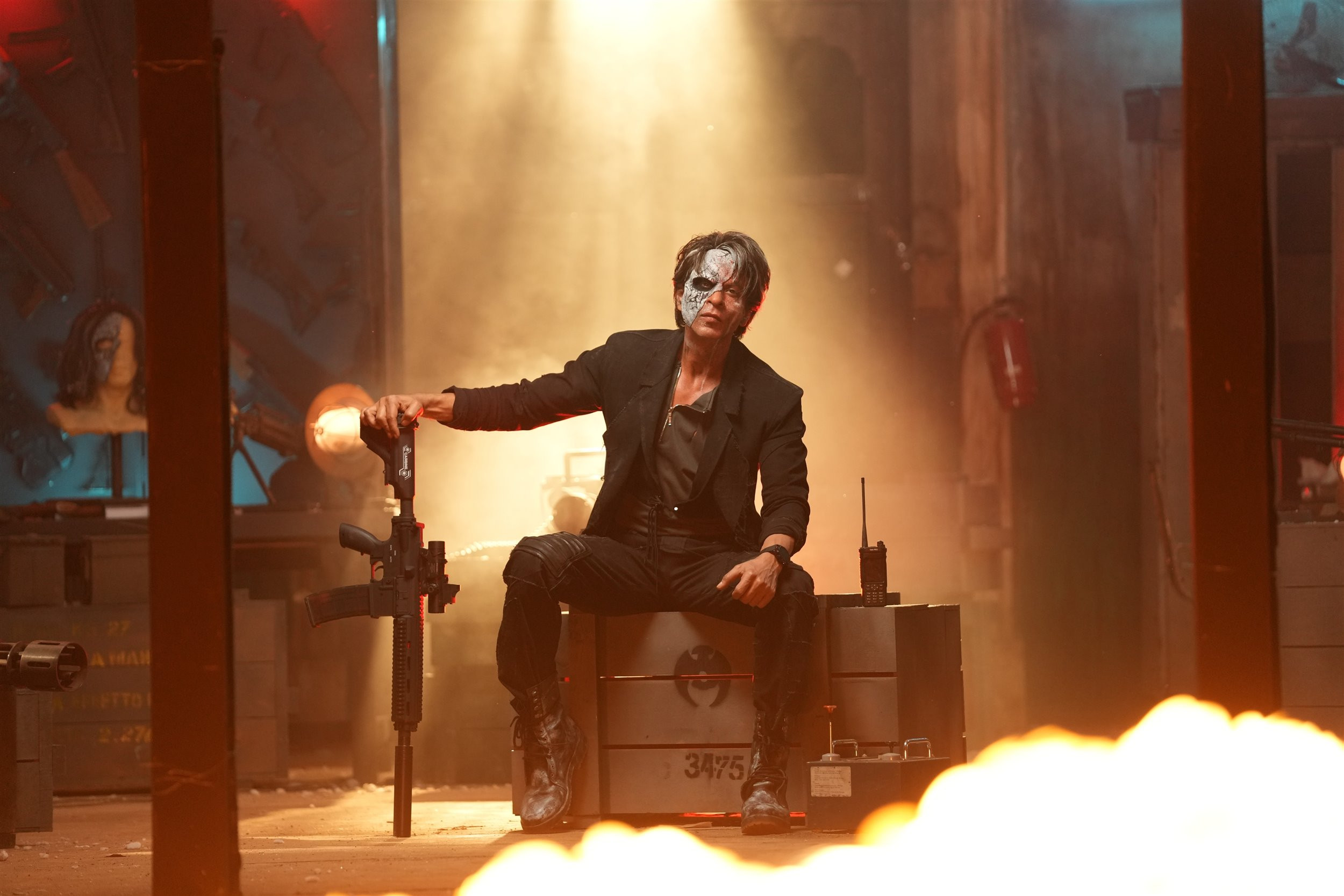 When the trance of Jawan is broken, and the credits roll, reality sets in: there is no Azad, no Vikram Rathore who will come save the world as it burns endlessly. The embers of fire lit by those in power continue to ravage the engulfed reality in which we reside, and we must all be Azad and Vikram Rathore.
Jawan doubles down on the belief in human potential and the collective desire to work towards a better world. It leaves one with queries but gives no definitive answers. The remarkable offering comes with homework for each and every one of us, in the form of reflection, self-betterment, and the nurturing of a vital lens that creates a desire to take on all forces of might. Once the film ends, one cannot help but inhale deeply, fully fathoming how Jawan is a beautiful, necessary lie that must be told over and over, till it becomes a reality.
Have something to add? Share it in the comments