In the captivating display of the 72nd Miss Universe beauty pageant hosted in El Salvador, more than 80 contestants vied for the prestigious title and crown. Notably, Erica Robin, Pakistan's inaugural representative at the beauty pageant, achieved a significant milestone by securing a place in the top 20 during the competition.
The model took to Instagram with a video message, impassionedly declaring her ambition to ignite social change for Pakistani women. She began, "This is Erica Robin, I am 25 years old and I am the first ever Miss Universe Pakistan. This is the perfect opportunity for me to step in to show the brighter side of my country."
Robin further relayed the goals she wishes to accomplish, courtesy of her platform, stating she would love to "break all the stereotypes that people have for Pakistani women." The beauty queen stated, "My advocacy can help other women…I would love to do that because my advocacy is to help them exercise and participate in the arts and media fields and take over."
Capping her message with a strong endorsement of women's equality and empowerment, Robin said, "Women, we are not lesser than anyone and anyone that tells you you can't do this or that, prove them wrong. That's why I am here and I believe that stories do make a difference and it's high time now to show the world."
Miss Pakistan also relayed her gratitude to her team and fans who made her journey possible. In the caption to her post, she penned, "We made it to the Top 20! To God be all the glory and thanks to everyone who supported me from the start."
"To my National Director, Josh Yugen – all your hard work, time and sacrifice – thank you! We love you! To the Philippines where I trained, thank you! To my trainers – thanks for teaching me lessons that I will never forget. To Pakistan – it's an honour to represent you with modesty, respect and pride. I love you all!" she concluded her credits.
On the momentous occasion, many Pakistani showbiz personalities lauded Robin's accomplishment. Aiman Khan reshared the model's crowning video on her Instagram Story with a series of heart emojis whereas Hira Mani tagged Robin on a Story and expressed, "You put us on the map again, thank you!"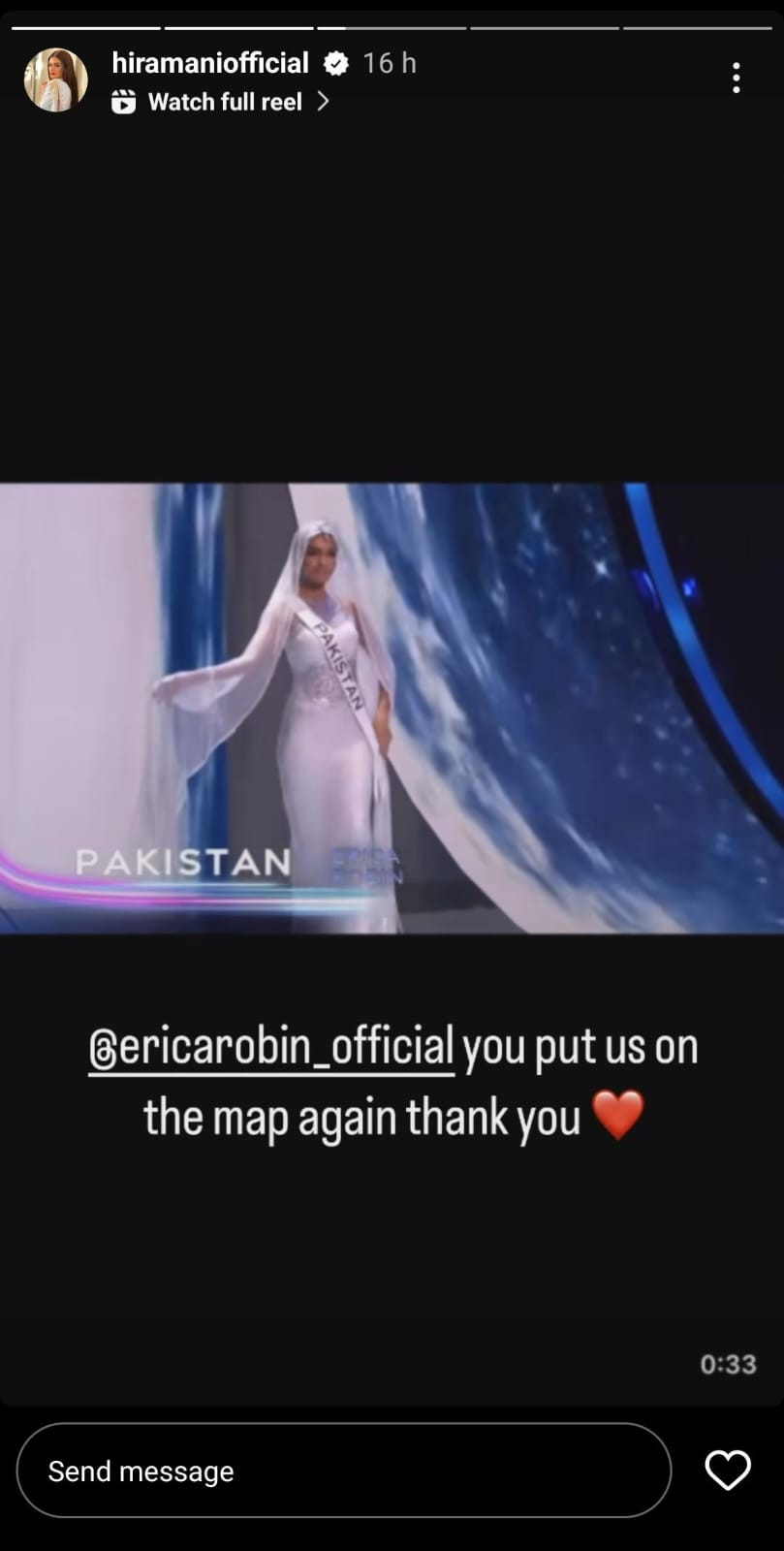 Yumna Zaida and Sarwat Gilani also congratulated Robin and shared how "proud" they were. Complimenting the pageant beauty's demeanour and smile, Anoushey Ashraf wrote, "So graceful, and that smile…wow! Fantastic representation of Pakistan! Good luck!"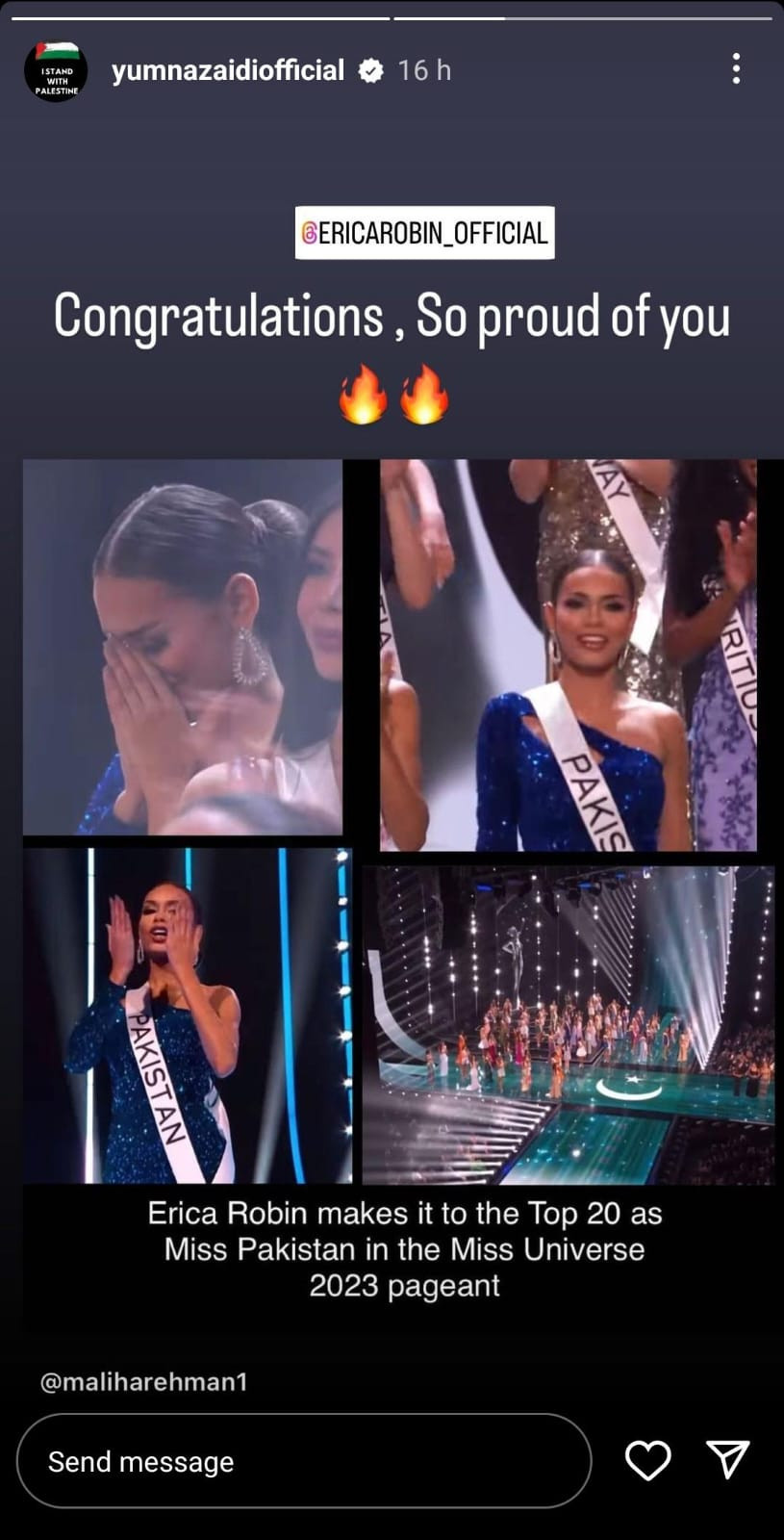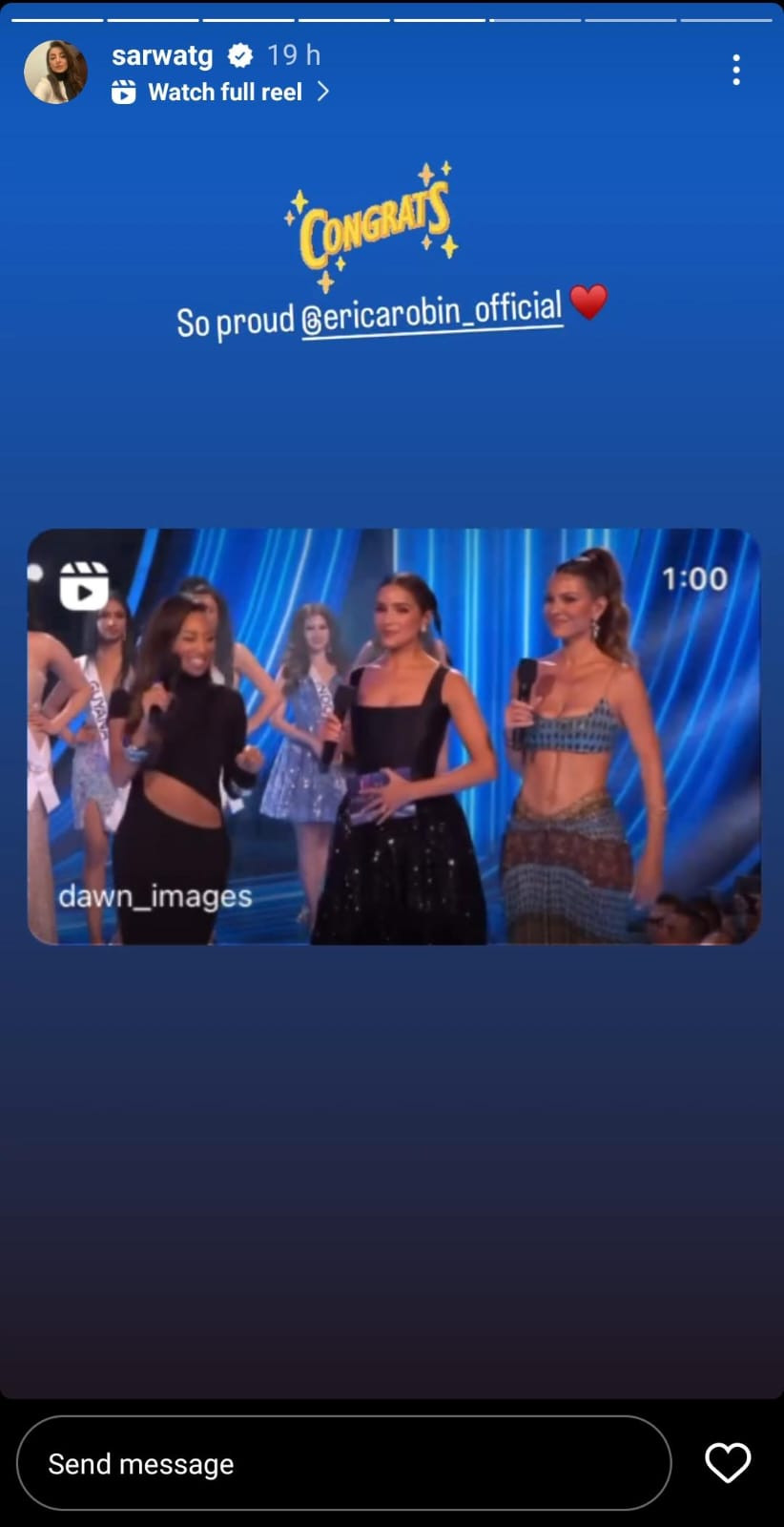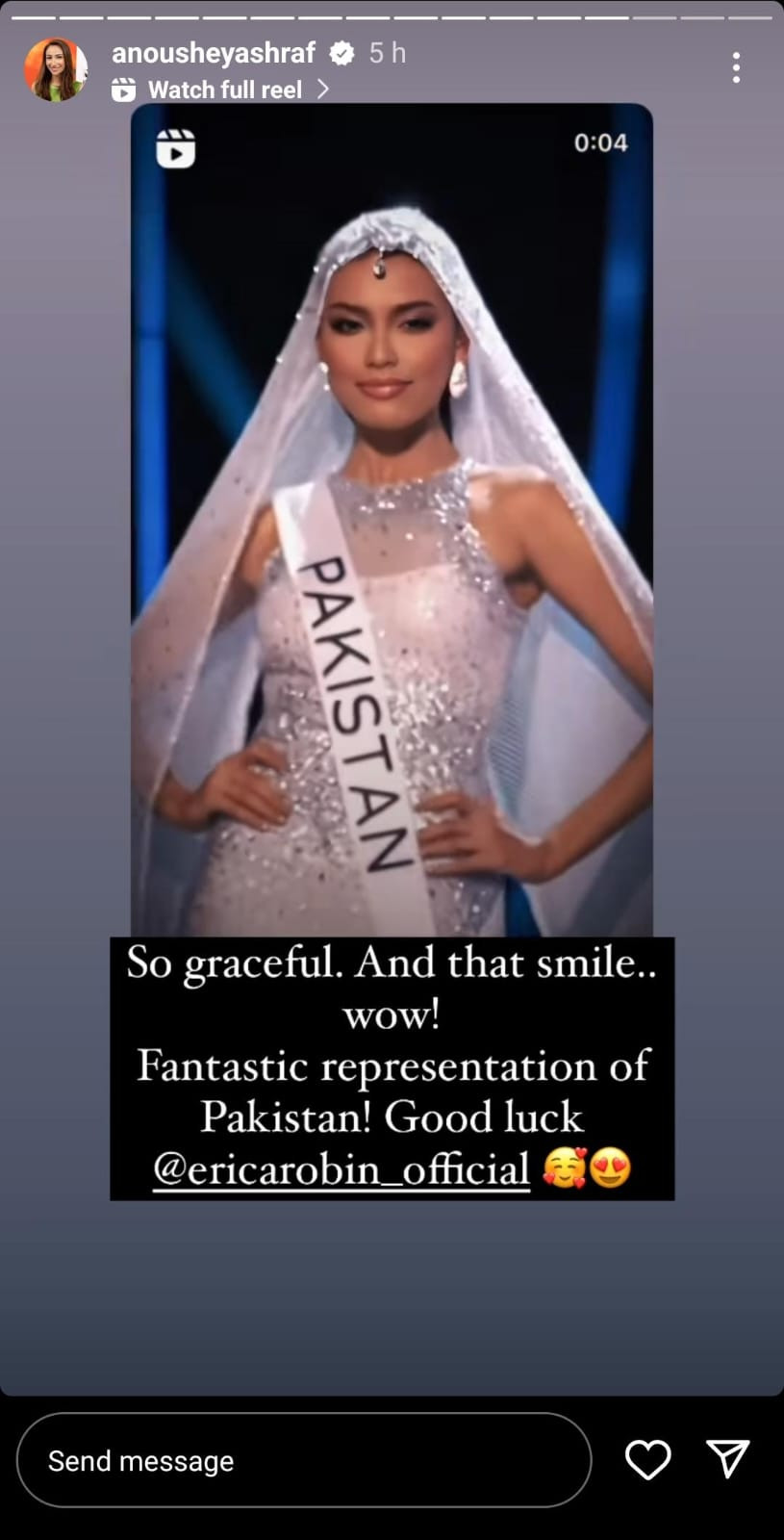 Have something to add to the story? Share it in the comments below.