The LUX Style Awards (LSAs), an annual event celebrating the best of Pakistan's entertainment and fashion industry, has unveiled its list of nominees for the 22nd edition of the prestigious awards. The event promises to be a glittering affair, set to take place in Karachi and featuring a constellation of notable personalities from Pakistan's creative landscape.
For over two decades, the LUX Style Awards have played a pivotal role in recognizing and nurturing talent across various creative fields, including fashion, film, music, and television. This celebration of artistic brilliance has not only bestowed honour upon outstanding individuals but has also significantly contributed to shaping and elevating Pakistan's creative industries.
The nomination announcement triggered a wide range of reactions from Pakistan's entertainment elite. Acclaimed model Mushk Kaleem expressed her support and pride for some of her friends in the industry while also taking a critical stance. In her Instagram Stories, she congratulated makeup artist Arshad Khan and others with warm words. "Congratulations are in order for my favourite people. So proud of each and every one of you!" said the model in one Story. In another, she said, "Looking at the LUX Style Awards fashion nominations and at this point, they should just completely cancel all fashion awards."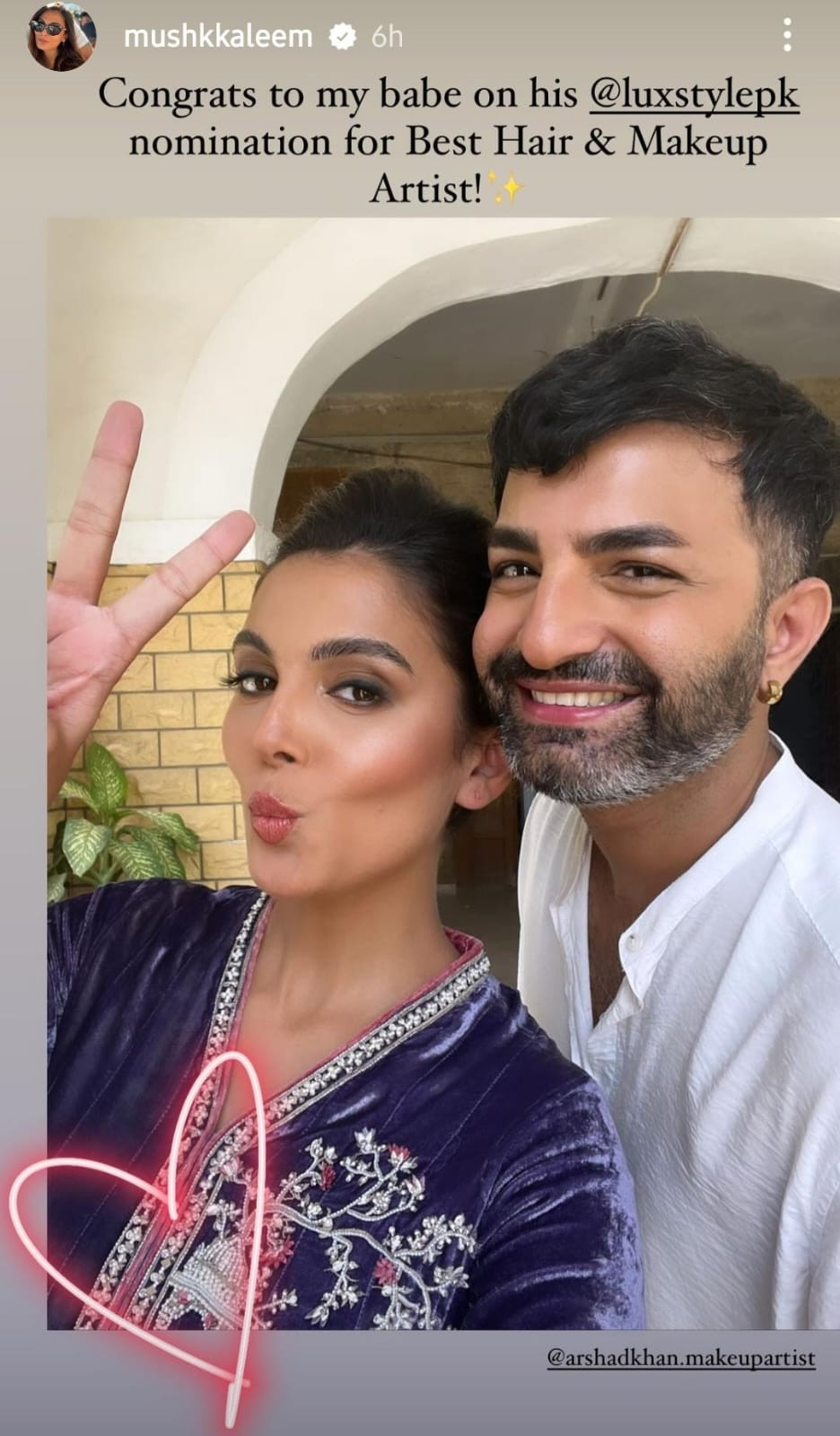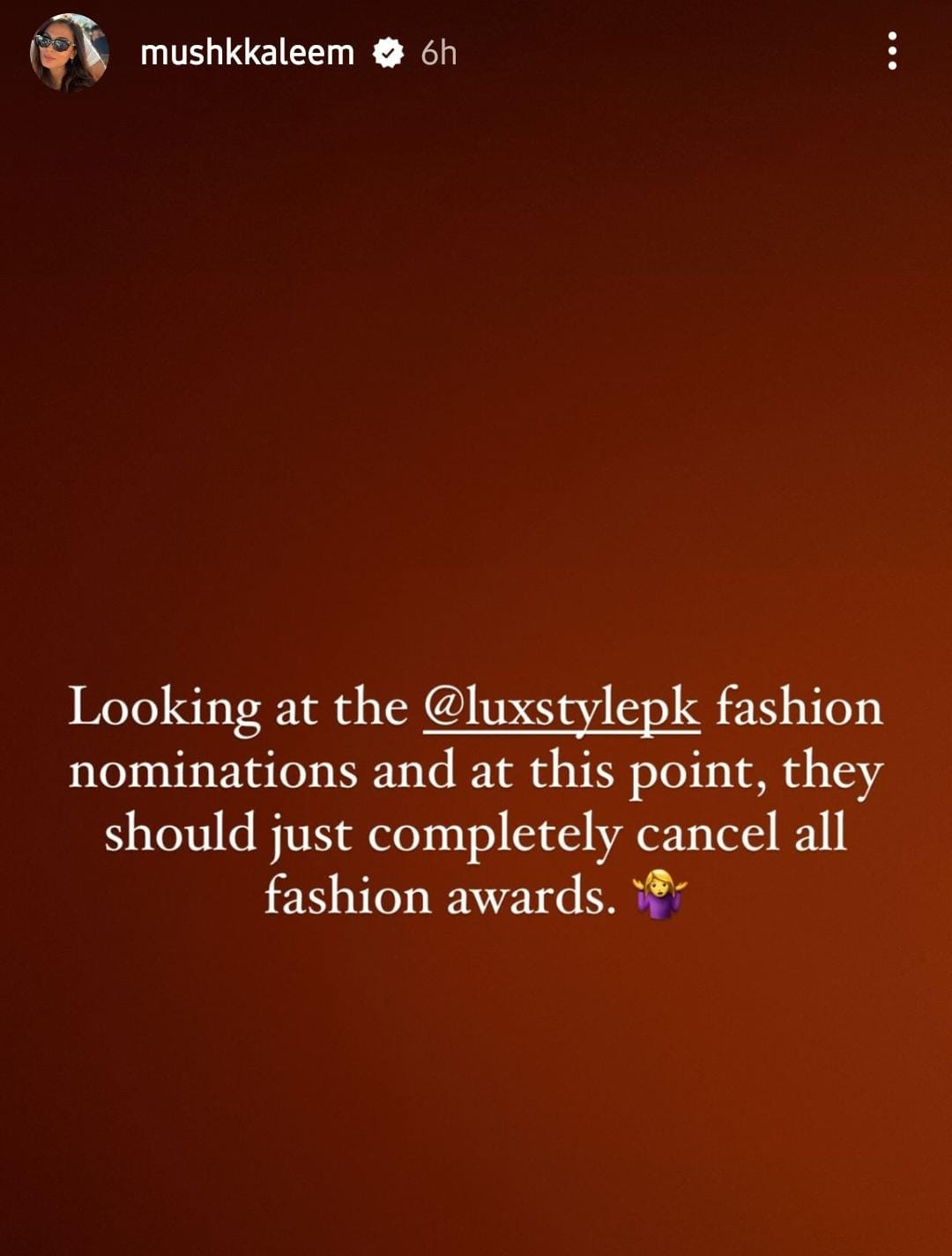 Arsalan Naseer, nominated for his work in I'm bakingused his Instagram Story to convey his heartfelt gratitude to his fans and supporters. He acknowledged the challenges of being an outsider in the industry and thanked everyone who has helped him on his journey. He wrote in his Story, "Thank you for all the love guys. You have made an outsider like me with no contacts whatsoever survive in this industry…I owe you all big-time."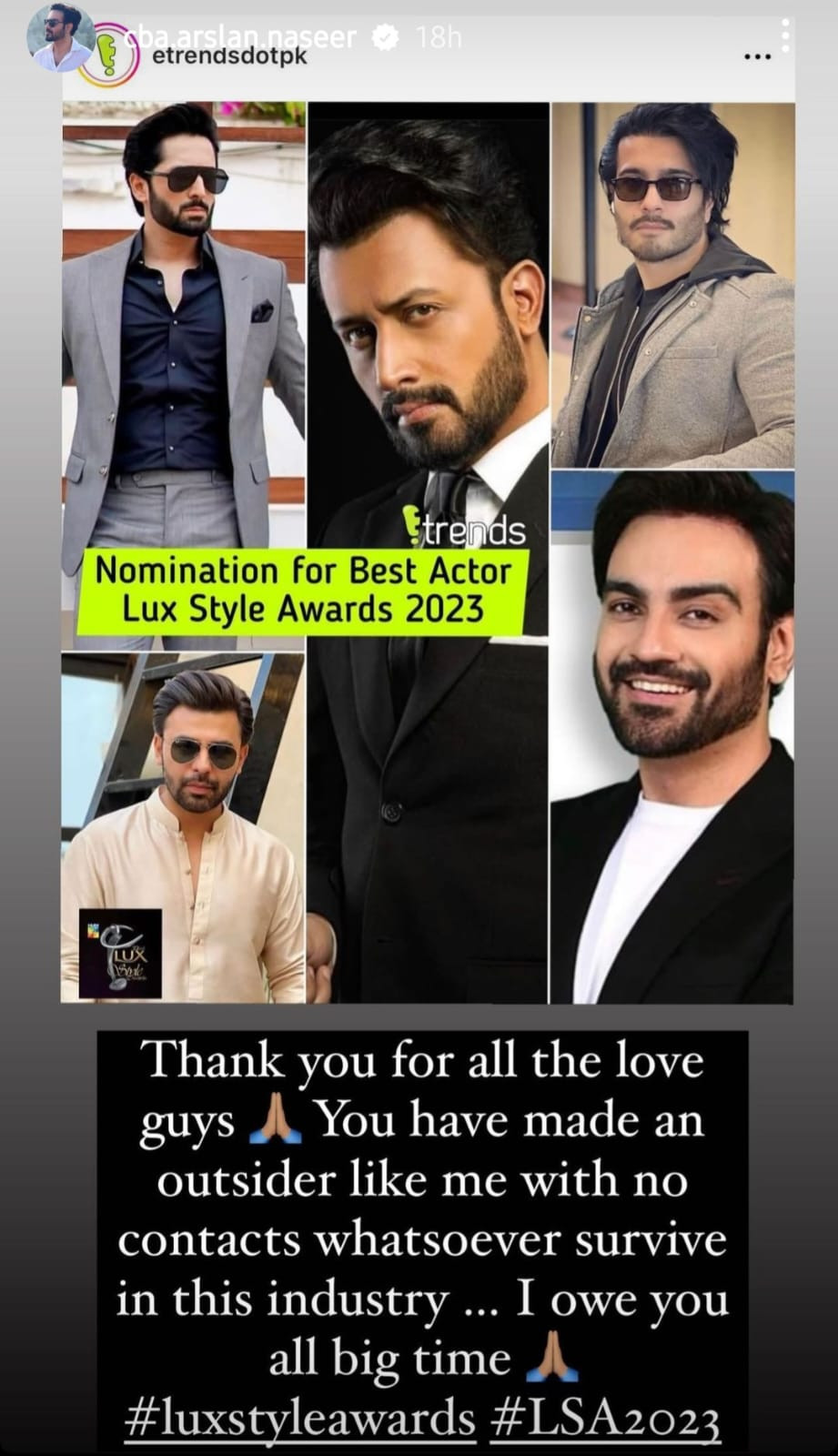 Several other prominent figures in the entertainment and music industry shared their reactions to the nominations. Saba Qamar expressed her gratitude for the warm welcome to Karachi, accompanied by a heart emoji. Ramsha Khan celebrated her nomination with an animated GIF, while musician Abdullah Siddiqui used emojis to convey his love and appreciation. Sajal Aly and Aima Baig also celebrated their nominations.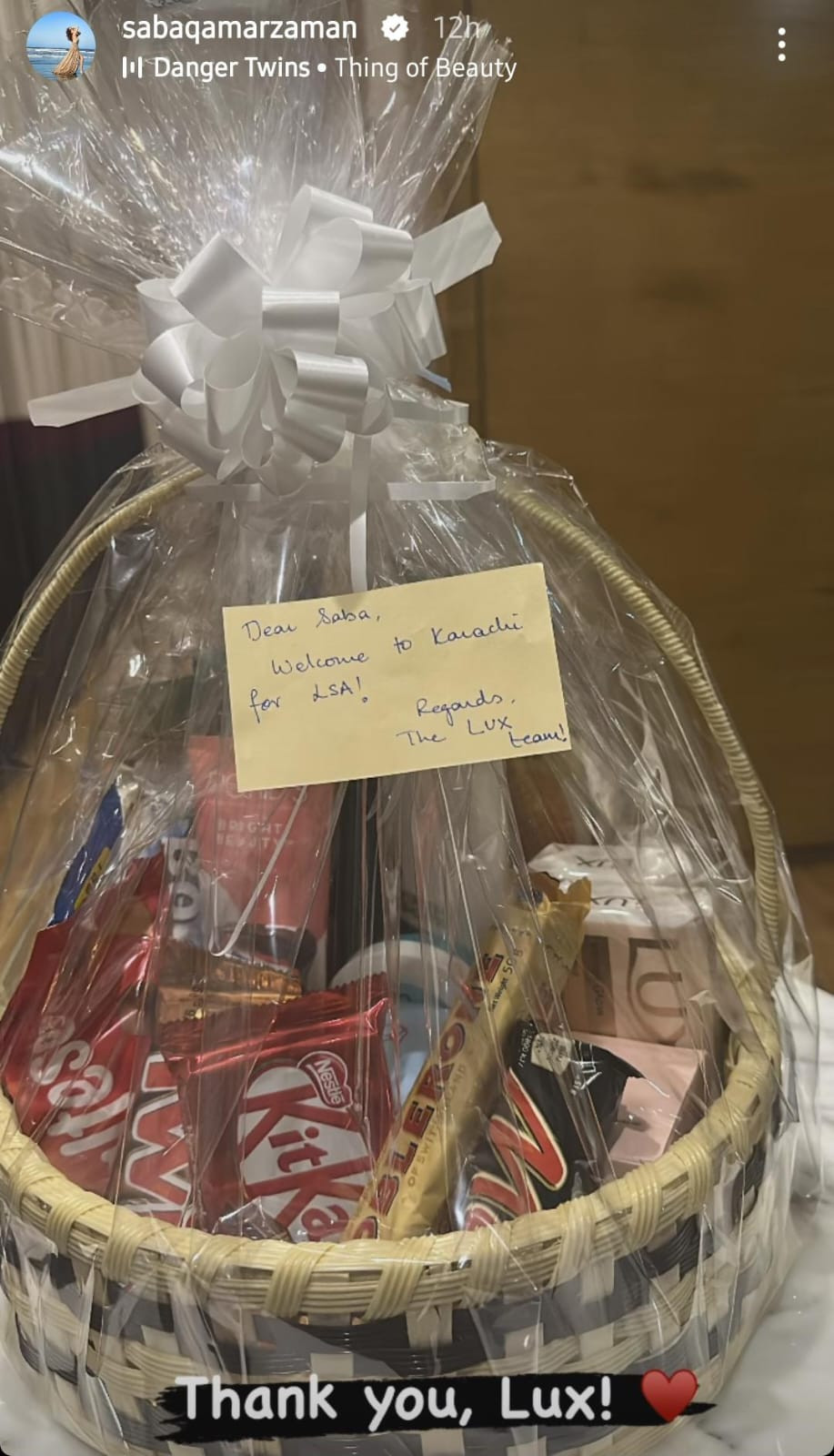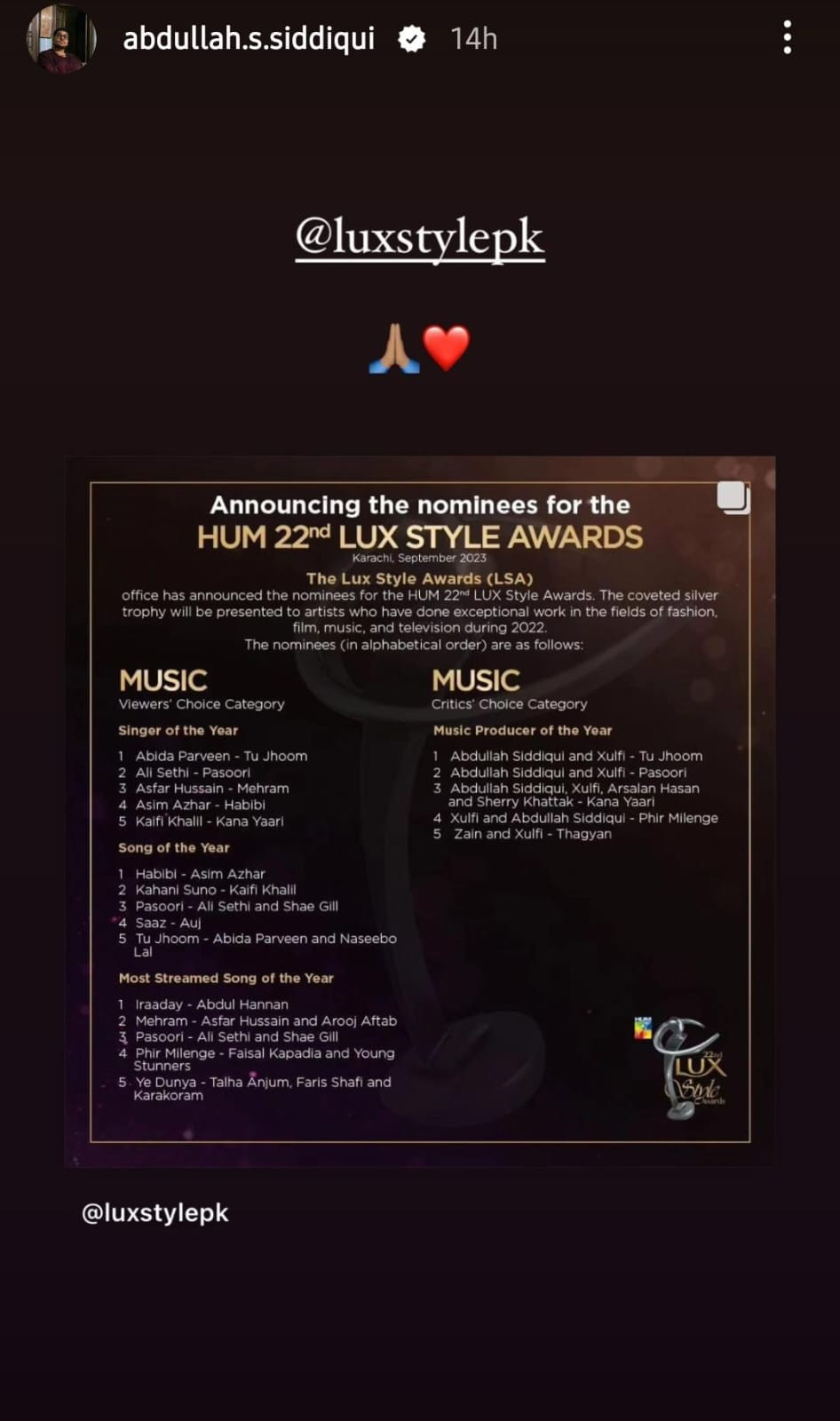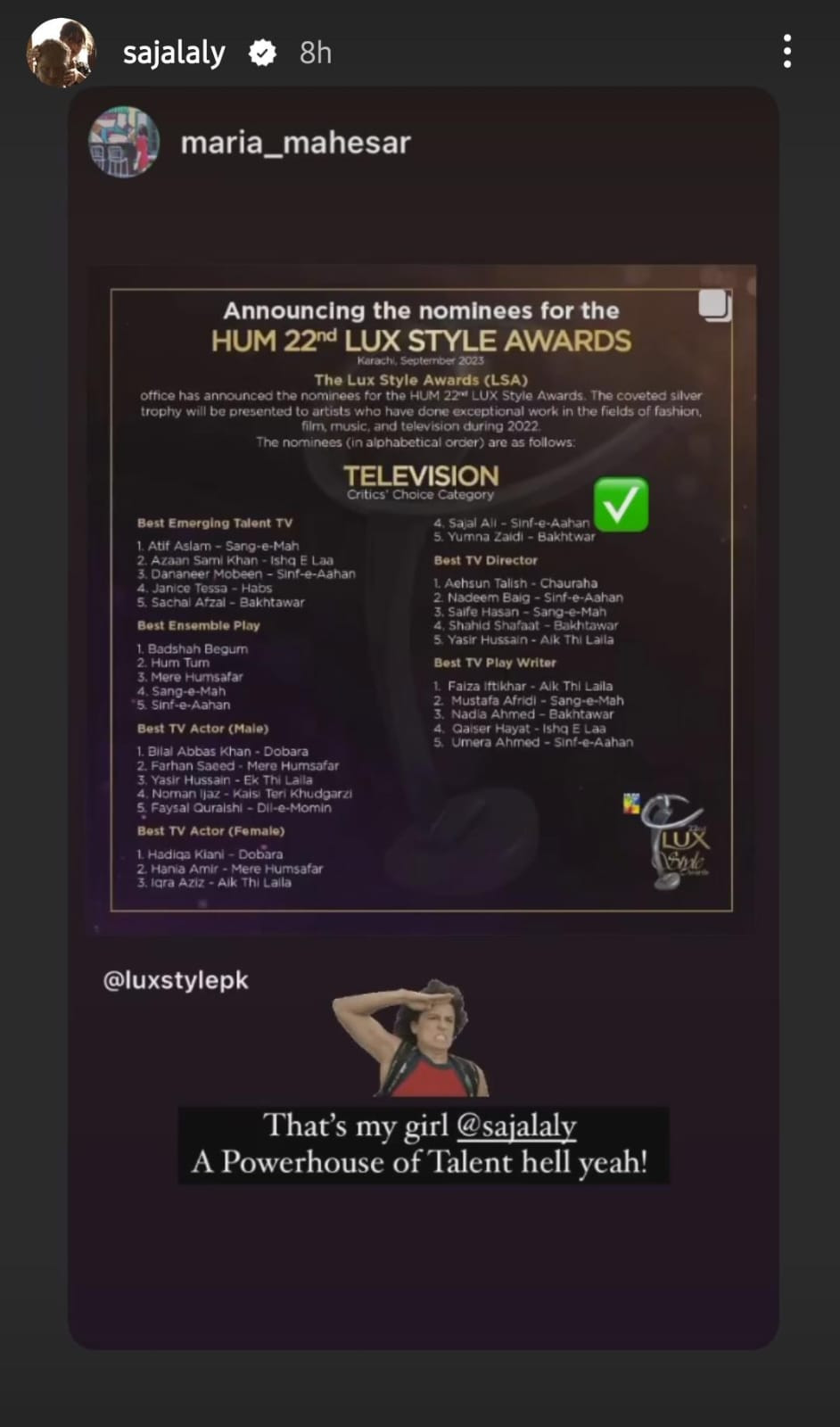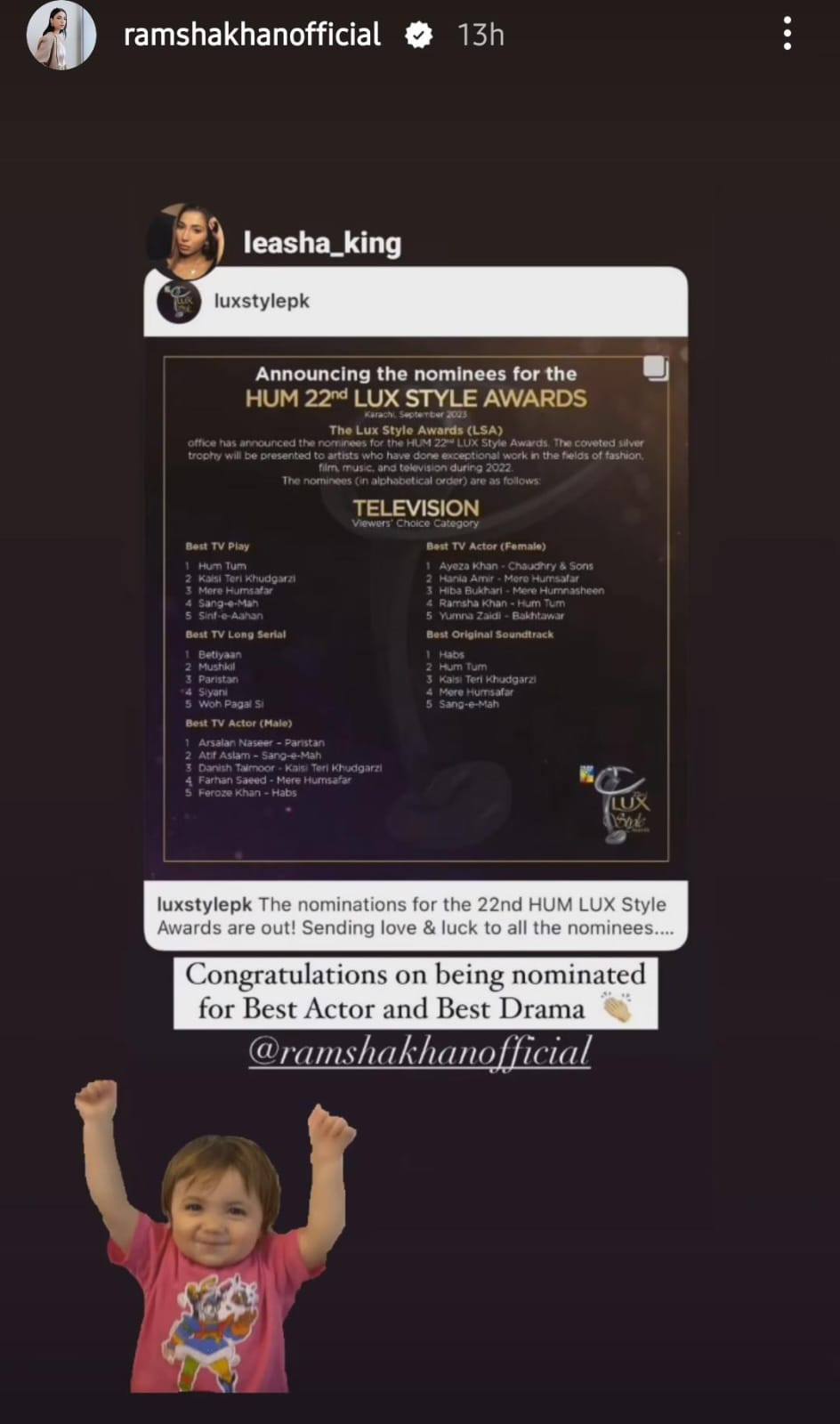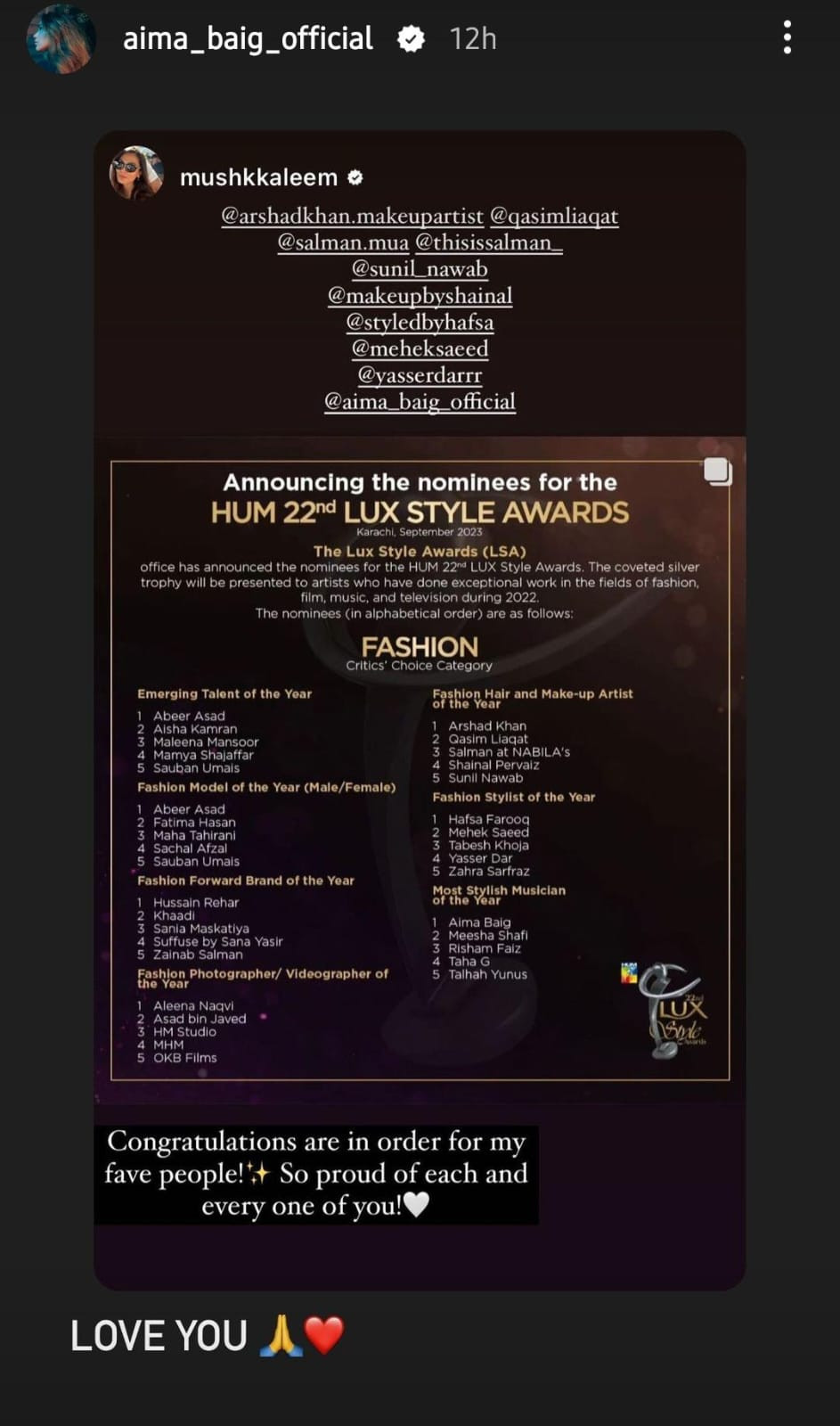 Asim Azhar, a prominent figure in the Pakistani music scene, encouraged his followers to vote for their favourites. He shared the nominations list on his Instagram Story and showed his support for the Lux Style Awards. "Thank you! Vote for your favourite," wrote the musical talent.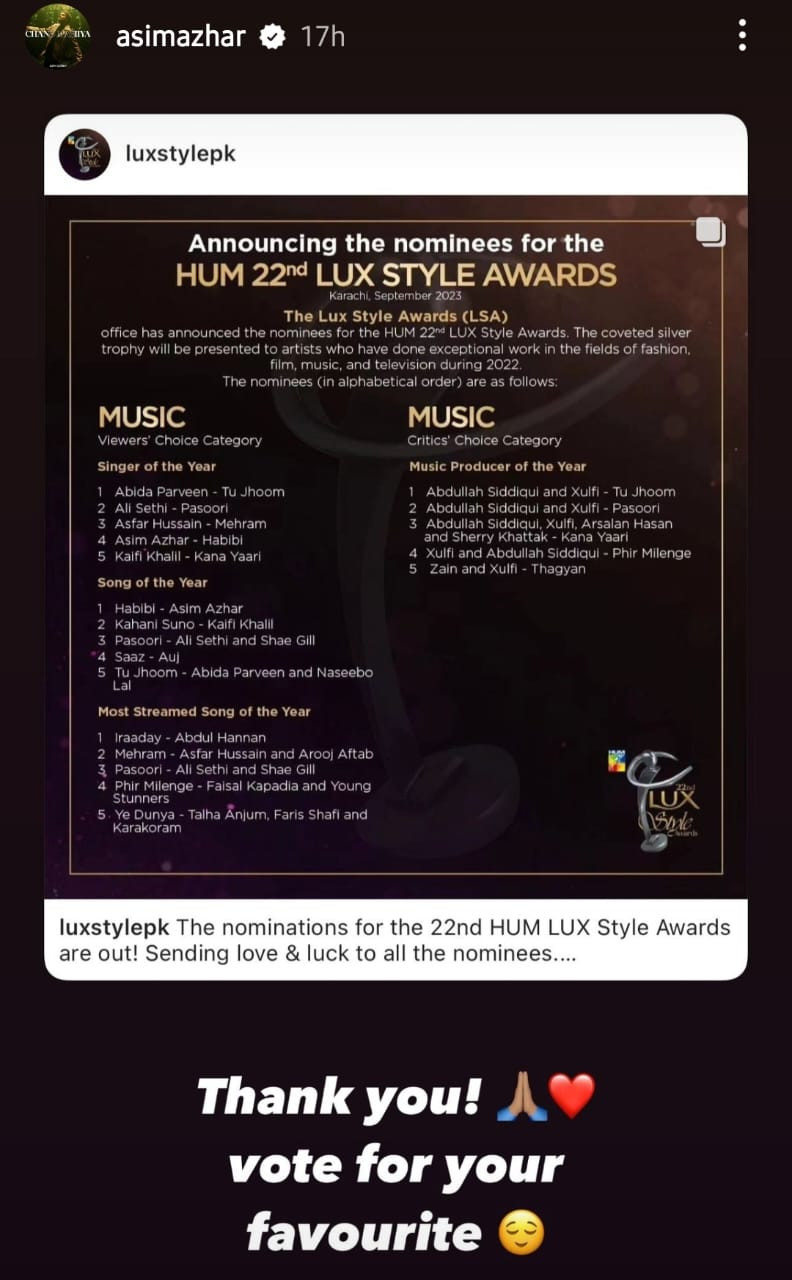 Yasir Hussain, too, expressed his gratitude to the LUX Style Awards and the team behind the projects that facilitated his nomination. "Nominated for best actor and best director," said the star. "It's a big deal. Thank you LUX Style Awards 2023. And thank you Express Entertainment and Hina Amaan for making Aik Thi Laila. And last but not least thank you Faiza Iftikhar for writing this different story of a strong girl. P.S: Iqra Aziz, you are also nominated for best actress in Aik Thi Laila. But you already have three Best Actor LUX Style Awards. But best of luck you were great in it like always."
Alina Khan, the star of Joylandshared her elation at being nominated and thanked her supporters. She credited the success to the dedicated efforts of the entire Joyland team. "I'm superbly excited to say I'm a part of the nominations in LSA 2023. Thank you, each and every one who voted for me. Without you, I'm nothing," she wrote.
Have something to add? Share it in the comments