The Weitzman boy
FOX Sports NBA Writer
It's almost Thanksgiving and teams in both conferences have done little to distance themselves, with just three games separating the No. 1 and No. 7 seeds.
Here are three NBA things that have stood out to me recently.
1. The Thunder can suddenly hit 3s
Forget all the talk about the Thunder's bright future — this is a team that, at 10-4 and with the league's third-best point differential, has already arrived. Are they good enough to knock off the Nuggets or Celtics for the title? Not yet. But they very well might be just as good as anyone else.
Shai Gilgeous-Alexander is a basketball savant, and probably a top-10 player. He's unstoppable with the ball, a mishmash of bobs and weaves and jabs and quick bursts and sudden stops. His numbers are obscene: 29.6 points, 6.2 rebounds and 5.8 assists per game on 53.5% shooting. He's also a menace on the defensive end; he's leading the league in steals per game (2.5) and look what he did to Steph Curry late in the fourth the other night!
Everything in Oklahoma City revolves around him. Toss in Josh Giddey's passing brilliance and the continued development of sophomore wing Jalen Williams (17.5 points on 51.8% shooting) and you have more playmaking than almost any team. But the Thunder had a lot of playmaking last season. One thing they didn't have was shooting. They finished the season 20th in percentage of shots taken from deep and 18th in 3-point accuracy.
This season they're still not launching a ton of shots from deep (24th in the league in percentage of shots taken from beyond the arc) but what they are doing is hitting a ton. The Thunder this season have connected on 41% of their 3-point looks, the top mark in the league.
What's been the difference? Chet Holmgren being on the court and reserve sniper Isaiah Joe somehow becoming even more precise. Holmgren has connected on 46% (!) of the 3.7 deep attempts he's averaging per game, while Joe has hit a ridiculous 50% (!!) of his 5.6 attempts. The added dimension of shooting is a big reason the Thunder now own the league's seventh-best offense. Holmgren in particular has been everything OKC could have hoped for: a rim-protecting, floor-spacing 5 capable of beating a close out off the dribble. This team is a problem now. And they're only going to get better.
2. Defenses might be onto Austin Reaves
For all the talk about all the nice moves the Lakers made at last season's trade deadline, if not for Austin Reaves' breakout, the Lakers probably wouldn't have salvaged things and made a run to the conference finals.
Reaves is a solid shooter and good off the bounce, but his greatest skill was drawing fouls. He'd knife his way into the lane and bait defenses with various combinations of pumps and pivots. He was fouled on nearly 21% of his shot attempts, according to Cleaning the Glass, one of the NBA's top marks, leading to 6.8 free throws per 100 possessions. It's what made him such a potent threat.
This season has been a different story. Reaves has only drawn fouls on 10% of his shot attempts and is only attempting five free-throws per 100 possessions. Both of those are better-than-average marks, but not elite.
Defenders seem more prepared to stay down on his fakes and more willing to make him finish over the top. Reaves has finished just 27% of his looks from between four and 14 feet, after shooting 52% from that range last season.
None of this is to say that Reaves was a flash in the pan or ill-equipped to be the Lakers' third option, like they talked about before the season. What it does mean, though, is that it's now on him to adjust. Maybe moving him into a Sixth Man role — as the Lakers recently did — and giving him more opportunities to run the show could help him a bit; he's shooting 51% in six games as a reserve, compared to 41.6% in his eight games as a starter. But it's on Reaves to figure out a way to get defenders back on their heels.
3. Has Zion Williamson has been Monstar-ed?
It wasn't that long ago that Zion Williamson was drawing comparisons to players like Shaq and objects like an express train.
"He's coming at you, like, it's not just an Amtrak. It's an Acela," Rick Carlisle, then the head coach for the Dallas Mavericks, told reporters in March 2020. "It's the fast one that doesn't stop. It doesn't stop in Westport or wherever. It just goes — phew! — straight to New York City. It's something else."
He was a battering ram anytime he entered the paint, the kind of physical force that made his fellow NBA players, some of the biggest and strongest men in the world, look puny. The 1,898 points he notched in the paint in his first 100 games was the highest output since Shaq.
All of which makes what's going on this season so strange. His field goal percentage has plummeted to 54.4%; he shot 60.8% in 29 games last season and 61.1% during the 2020-21 campaign. He's basically moved about 10% of his attempts away from the rim and into the short midrange area. We also know that he's talked about his frustrations within the Pelicans offense.
Right now, Zion doesn't look like the Zion we've come to know. Is that because all the injuries have finally caught up to him? Is he just trying to find his way within the Pelicans offense? Is there something else going on? It all bears watching.
Yaron Weitzman is an NBA writer for FOX Sports and the author of Tanking to the Top: The Philadelphia 76ers and the Most Audacious Process in the History of Professional Sports. Follow him on Twitter @YaronWeitzman.
FOLLOW
Follow your favorites to personalize your FOX Sports experience
---
NBA trending



2023-24 NBA Power Rankings: Celtics reclaim top spot with Thunder closing in


What is the NBA In-Season Tournament? 2023 Bracket, groups, format, NBA Cup explained


Clippers hold Victor Wembanyama to 9 points, win second game with James Harden





NBA Champions by Year: Complete list of NBA Finals winners


Dillon Brooks has no regrets about trash-talking LeBron James: 'I still feel the same way'


Jamal Murray close to returning from hamstring injury, will join Nuggets on 5-game trip





2023 NBA In-Season Tournament Schedule, Standings, Scores


2023-24 NBA MVP odds: Nikola Jokic favorite, Anthony Edwards rising


2023 NBA playoff bracket, standings: Updated schedule, NBA Finals scores, dates

---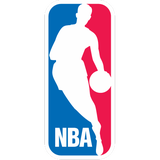 Get more from National Basketball Association Follow your favorites to get information about games, news and more
---